Thank you for visiting Selinsgrove Area Intermediate's School Counseling Page!
"Today's young people are living in an exciting time, with an increasingly diverse society, new technologies and expanding opportunities. To help ensure they are prepared to become the next generation of parents, workers, leaders and citizens, every student needs support, guidance and opportunities during childhood, a time of rapid growth and change. Children face unique and diverse challenges, both personally and developmentally, that have an impact on academic achievement."  – Toward a Blueprint for Youth: Making Positive Youth Development a National Priority," U.S. Department of Health and Human Services.
Our Mission Statement:
Our mission is to provide a comprehensive school counseling program that promotes the academic, career and personal/social development of all students and assists students in acquiring competencies for life-long learning and success.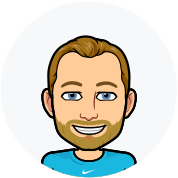 3rd  grade
(570) 374-1144 x2065
Judy Fatchaline
4th and 5th grade
(570) 374-1144 x2064