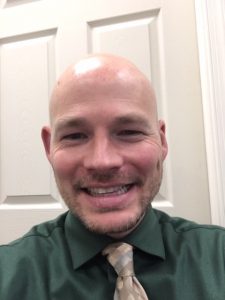 Damian Gessel, Assistant Principal
About Mr. Gessel:
As a 10-year educator and former English teacher at Selinsgrove Area High School, Mr. Gessel is passionate about one thing above all else: helping children become successful. Since his very first day more than a decade ago in the classroom as a student teacher, he has envisioned education as a calling and a mission. He believes that educators' first job is to care about kids. Their second job? To care about kids. He is a continual learner and believes that education is something that extends not only to children but also to their adult stakeholders.
In his personal life, he is a husband to his wonderful wife, Gina, and a father to Lucy and Lucas. He lives in Selinsgrove and his children attend school here — they are truly a Seal family!
Go Seals!